(Last Updated On: October 12, 2020)
An Empowering Morning Ritual is when you take charge of the most important part of the day, which is first thing in the morning, and proactively spend it in ways that make you and your quality of life better. Did you feel energized, excited and passionate, like you couldn't wait to start the day? Or did you feel stressed, tired, maybe even anxious about the day? If you're like most, then you likely felt tired and stressed…
It may have even been difficult for you to get out of bed and start the day. Morning Ritual Mastery is a simple step-by-step morning ritual everyday that helps your body minds,your emotions,their business or career and your relationships.
This 7-day morning ritual training program is designed to show you how to wake up each morning consciously creating the day and life that you want. It shows you how to wake up with energy, excitement, passion, and joy.
It is about taking charge of the most important part of the day – the morning – and spend it in ways that improve your quality of life and makes you a better person. It aims to teach you to transform every area of your life in just 15 minutes or more each morning.
The program is set up for you to watch a new video or listen to a new audio each day and then follow the outlined action steps in the lessons and worksheet.
10% of profits go towards building a school in a third world country.
What You Get:
– Daily video lessons
– Downloadable MP3 audios and worksheets
– And More Updates…
Goals Setting: An Ultimate Guide
Table Of Contents/ List Of Topics Covered:
Day 1:Introduction to Creating an Empowering Morning Ritual:In this lesson,you become what you do, think and feel. It walk you through the foundation principles of creating an Empowering Morning Ritual that will create massive success, joy and abundance in your life.
Day 2:Practical Ritual Creation: BODY:In this lesson, The author walk you through the 3-step system for creating the perfectly tailored morning ritual for Body, Mind and Spirit so you can experience an extraordinary day and life. In Day 2 it will start you with your Body, to help you create the habits of extraordinary health, energy and physical vitality.
Day 3:Practical Ritual Creation: MIND:In the day 3,It will make you look at conditioning your MIND to create the beliefs and emotions to support your amazing life.
Day 4:Practical Ritual Creation: SPIRIT:On Day 4 we cover the third component to creating an Empowering Morning Ritual, and what the author believe is the highest aspect of who and what you are: your SPIRIT.
Day 5:Putting It All Together :It will show you how to bring everything you've learned on the previous days together to create a repeatable, step-by-step Empowering Morning Ritual that will positively impact your life everyday.
Day 6:Your Guided Morning Rituals:On Day 6 ,It will going to personally guide you, step-by-step, through an Empowering Morning Ritual that you can use everyday. It will walk you through the exact process of 15, 30 and 60 minute ritual that you can watch or listen to every morning that will help you create an extraordinary day.
Day 7:Creating The Habit, Making It Last:On Day 7, we're going to talk about how to make your morning ritual a lasting part of your life and how to stay consistent with it over the long-term. You'll learn about the amazing 30 Day Morning Ritual Challenge.
Good Points:
Morning Ritual Mastery is highly reliable and user friendly guide.
It will pull your mind into the correct audio programming.
This program contains simple tips, techniques, information to follow in our daily life to live happily.
It is 100% natural, risk free and no side effects.
This system definitely cures for mind potential and motivates your brain to achieve in your dreams.
It helps people to forget their traumatic past. While removing all of negative presuppositions, the audios will lead people to happiness and love.
Backed up with 30 days money back guarantee. Nothing to lose
You have to upgrade your personality and keep learning every day. That is why Morning Ritual Mastery is not for the people who are lazy.
Bad Points:
It is available in online only and not offered in paper format.
Final Verdict:
If you want a simple, effective program to tap into the power of being proactive and deliberate in the way each day of your life goes. If you want to start living every day with confidence, passion, energy and excitement, then Morning Ritual Mastery is for You. Morning Ritual Mastery is a 7 Day program carefully created for you to start seeing positive results immediately, using proven methods that have personally changed your life in an amazing way.
Keep in mind however, the ultimate goal is long-term, consistent results, not just "fast" results. And that depends on you taking action, following the steps and sticking to the plan on a daily basis.
Take Action Now!
Click Show Me The Video Button To
Sign Up For Morning Ritual Mastery!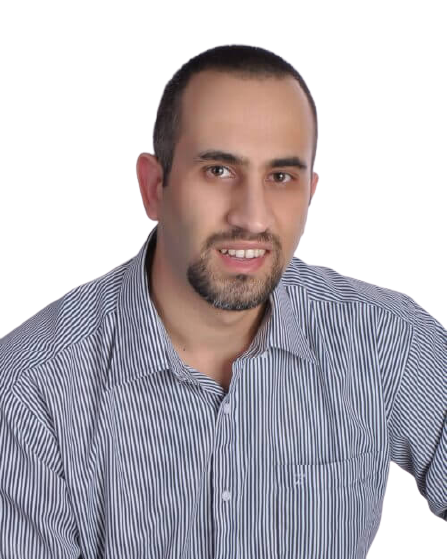 I am the the Founder of SuccessGrid and I am so grateful you're here to be part of this awesome community. I love connecting with people who have a passion for Entrepreneurship, Self Development & Achieving Success. I started this website with the intention of educating and inspiring people to always strive to Raise the Standards to Achieve Greatness.