(Last Updated On: October 9, 2020)
The Law of Attraction And Positive Thinking
 A lot of people have heard about the "Law of Attraction," but have you ever given thought to how it actually works? If you're of a scientific mind, you may be inclined to dismiss the very idea of the Law of Attraction as just so much New Age bunk. It's easy to understand why. After all, to hear some people tell it, literally all you have to do to get what you want out of life is send your wish out into the universe by thinking good thoughts about it, and somewhere, a "Cosmic Santa Claus" will come along and drop the thing you desire in your lap.
It's a nice thought, but that's not at all how the Law of Attraction actually works, and you'd be surprised at just how big an impact it can have on your life. This then, is a quick peek beneath the hood, in order to gain a better understanding of why you should embrace it.
The first thing to consider is the question, "What drives human action?" What is it that prompts you to get off the couch and go do something? We can find the answer by looking at the life of a typical ten-year-old child.
He goes to the mall with his mom. While there, in the window of the local video game store, he spots the latest and greatest video game, and he's just got to have it!
Sadly, mom says no. If he wants it, he'll have to save his money and buy it himself.
At that point, something amazing happens. The child starts offering to do extra chores around the house (for an extra bit of allowance, of course). He starts trolling the neighborhood, offering to cut lawns, clean gutters, and anything else he can think of, trading his time and skills for money. Why? Because every lawn he cuts brings him that much closer to the object of his desire, and before you know it, he and his mom are making another trip to the mall, only this time, he's got a stack of hard-earned cash in his hands, and he's off to buy that game!
Human desire leads to human action.
When you use the Law of Attraction to "send your wish out into the universe," what you're really doing is expressing your desire for a given thing. The moment you do that, you start seeing the world differently. You open yourself up to new connections and new possibilities, and you keep a sharp, if subconscious eye out for any opportunity to help make that dream a reality.
This exposes you to new people, and new opportunities you never would have seen before, and each one of those you embrace moves you that much closer to achieving the dream and the goal you've set for yourself.
What the Law of Attraction does, really, is that it gently pushes you out of your comfort zone. It recognizes (and celebrates the fact) that you'll never achieve your dream if you stay in calm waters and comfortable territory. The bigger your dream, the farther from your comfortable boundaries you have to travel, so the Law of Attraction is a fabulous way to get you to push your own envelope.
It prompts you to go beyond yourself, and the moment you do, you discover a world of possibility and opportunity that you never imagined existed. When you start seeing these things coming into your life, it's easy to say, "wow – the Universe is being so good to me! Look at all of the great new opportunities I've been given!" The truth is, those opportunities were there for you all along. It's simply that until you expressed a desire much larger than yourself, you never thought to look beyond familiar frontiers.
All of that to say that the Law of Attraction not only works, but is also extremely powerful. It's just that most people's understanding of how and why it works is exactly backwards. Cosmic Santa Claus is never going to just drop your dream into your lap, but by the power of your own desires, expressed to the universe, you'll prompt action from within yourself that moves you ever closer to your goal.
The end result is the same, but instead of the universe bringing your dream to you, you, simply by expressing your wish and sending it out into the universe, become much more willing to step outside of the comfort zone, and go get it, and that's huge.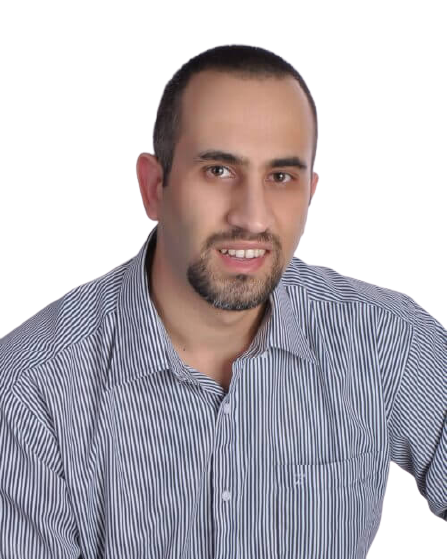 I am the the Founder of SuccessGrid and I am so grateful you're here to be part of this awesome community. I love connecting with people who have a passion for Entrepreneurship, Self Development & Achieving Success. I started this website with the intention of educating and inspiring people to always strive to Raise the Standards to Achieve Greatness.