(Last Updated On: October 10, 2020)
The comfort zone is a dangerous place to be when you have goals, dreams, and a future life filled with promise that you envision for yourself every single day.
Even though most of us think we are experts at avoiding the pitfall known as the comfort zone, you and I probably end up there more often than we'd like to admit.
Take me for example—for a long time I envisioned a lot of goals, dreams, and plans for my future life. I felt like I had a clear idea of what I wanted to become—what type of family I wanted, my ideal career, and a lifestyle that would offer me the flexibility to live my life to the fullest.
It turns out that just wishing for those things to happen will never make them so. Over time I learned that wanting something and really making the necessary sacrifices to get what you want are two very different things. I learned the hard way that even a small amount of effort isn't usually enough to get you to where you want to be—you really have to be willing to put in the time. And even more than that, you need to be willing to take risks every once in a while.
Why do we Naturally Avoid Risks?
I've watched several of my closest friends and family members waste away their lives thinking about what they want, but refusing to kick themselves into action mode. When someone first talks about their deepest dreams and desires, it can be pretty inspiring, but after a while you want them to begin living their lives instead of planning it. The reason those people refuse to move forward is that they are deeply afraid of the risk.
If you think about it, anything worthwhile that can be obtained in life has some degree of risk attached to it. If your deepest desire is to run your own cake shop in the city, there are financial risks involved. If you want to complete an Iron Man triathlon, there is a risk involved with the training. If you want to find love, well there are definitely risks associated with that as well. No matter what you decide to pursue in life, there will always be a risk. The key is to learn to move out of your comfort zone and chase your dreams.
Unfortunately, human beings are not naturally inclined to take risks. We want to enjoy consistency, stability, and avoid anxiety. Taking risks means that we have to admit that things might not always work out and that we may be uncomfortable as a result. That may very well be true, but if you don't take the risk, what is the alternative?
Moving Beyond the Comfort Zone
Once you understand that getting out of the comfort zone will require you to take risks, the next key is to learn the steps you need to know to move beyond the comfort zone. Here are a few tips that I've learned in my life so far:
#1: Be an Experimenter
If you aren't willing to experiment and try new things, you'll never take the steps toward a more fulfilling life. If you want to be a master at getting out of your own comfort zone, it's wise to start with small experiments. Try reading more about a particular subject of interest, reach out and meet someone new, or try a new activity. This will get you warmed up for the bigger decisions you'll face later on.
#2: Seize Every New Opportunity
I would advise you to not seize opportunities that will deter you from the path you want to be on, but if you feel like an opportunity comes the way that can help you on your journey, by all means, take it, and take it with tenacity. Every new opportunity is a chance for you to grow, develop, and gain more confidence. It will get easier each time you do it, I promise.
#3: Keep a Journal
It's difficult to keep track of any progress you make in life without keeping a record of it. If you want to learn to get out of your comfort zone, a journal is a great way to do it. In your journal you can keep a record of new experiments you've tried, new opportunities you've accepted or passed over, and the new people you've met that have inspired you. Before long you'll develop a love for your journal so strong that you'll look forward to writing in it every day. And you'll also be able to look back and learn from the past, which is always a plus.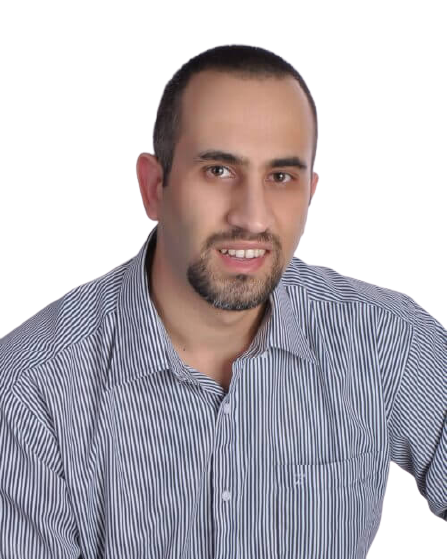 I am the the Founder of SuccessGrid and I am so grateful you're here to be part of this awesome community. I love connecting with people who have a passion for Entrepreneurship, Self Development & Achieving Success. I started this website with the intention of educating and inspiring people to always strive to Raise the Standards to Achieve Greatness.