(Last Updated On: October 9, 2020)
Many think that creativity is a gift that just dawns upon artists and writers. In reality, it is  a systematic thought process that anyone can acquire. Creativity is not only found in arts. You can see it in each and every field of work (even in mundane tasks) and it's the difference between a lousy worker and a valuable one. What makes you a valuable worker? Being a creative problem solver who moves through problems efficiently and fluently.
That's not just the case with paid jobs, but also with the roles we have in life: a parent, a spouse, a good citizen of humanity. Whatever the professional and social role, you are faced with problems, and by learning the steps to a creative thought process, you are sure to find better solutions that save you time, effort and even money.
So, what are the 5 steps to creative problem solving?
Step 1: Orientation – Define your problem!
I know people who rush themselves into long hours of hard work and beat their head against the wall, wondering why they're not able to improve the situation. Well, maybe all that time and energy has been misguided! Hard work doesn't get you anywhere if it is not aimed toward the most important task. You can't begin to solve your problem if you don't know what it is, right? So take the time to evaluate your situation and face your imminent problem in the eye.
Quite often you have more that a single problem to tackle, so what do you do? Simple. Take a deep breath, try not to panic and be an objective observer of your reality. Decide what the most critical problem at the time is and make a conscious decision not to worry or obsess over anything else.
Step 2: Preparation – Do your homework!
Whatever the task at hand – buying a house, writing a book, launching a new business, choosing a template for your website, looking for a job, writing a research paper – you need to do some research! You can't begin to do any of those things right if you don't spend some time gathering relevant information.
If you're trying to solve a problem, you need to know how others have solved it before you, what tools they needed, how long it took and how much it cost. Then see how new technology and your unique knowledge and experience can help you find an new solution – better, faster, cheaper!
Step 3: Incubation – Sleep on it!
Psychologists have long found out that the power of your subconscious is not to be underestimated. Once you've set your mind on something and have gathered enough information, your subconscious will be working on possible solutions all the time, whether you realize it or not, even while you sleep. Who wouldn't want to have a helper that stays on task 24/7?
At this step, don't try to rush things. Try to relax and engage in enjoyable activities, providing your subconscious with enough time to get creative. Soon enough, you'll begin to see results …
Step 4: Illumination – Eureka!
When you least expect it, your subconscious mind will present you with a solution that just seems brilliant! This thought may visit you suddenly, while you're stuck in traffic, dozing off, making a sandwich, or in the shower. For those of you who've experienced such a moment, you may agree that nothing compares to the excitement and feeling of sheer genius, when a mental light bulb goes on and you've got it!
I am confident in the potential of these "Aha!" moments and always carry around a little notepad where I can record my ideas. If a notepad is too much for you to worry about, you can use your phone's voice memo application. Just make sure you catch that great idea when it reveals itself to you.
Step 5: Verification – Critical evaluation!
After coming up with this genius idea of yours, it's time to sit down and critically analyze every aspect. This can be harder than it sounds, because we are often in love with our creative ideas and can't recognize their flaws. Yes, it's a good idea, but is it exactly what you need right now? Is it time and cost-efficient? Is there room for improvement?
I hope these five simple steps help you become a dangerous problem solver who gets rewarded and appreciated for this valuable skill!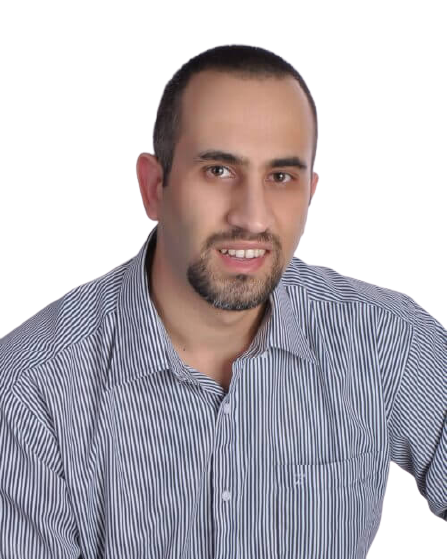 I am the the Founder of SuccessGrid and I am so grateful you're here to be part of this awesome community. I love connecting with people who have a passion for Entrepreneurship, Self Development & Achieving Success. I started this website with the intention of educating and inspiring people to always strive to Raise the Standards to Achieve Greatness.