(Last Updated On: October 9, 2020)
Is any real work being done when people work on their goals and projects?  If so, why do people work back late at night, come in early, and work weekends to finish their projects?
Jason Fried owner of web applications company 37Signals and creator of Basecamp asked the question "Why is it that people can't get work done at work?".  My work here I mean work on completing your personal or work goals. So Jason started with a different question, "Where do people go to do real work?"  Surprisingly, very few people responded with, "the office".  Instead, they mentioned other places such as the porch, deck, basement, coffee shop, library, the train, or plane.
In the work environment today people have "work moments" of sometimes no more than 15 minutes stretches. Why? Because most people's day is typically full of distractions.
Distractions are the number, one focus killer, at home and in the office. It takes people time to context switch back onto the task they were previously performing when they are interrupted. This is detrimental to achieving a state of flow in your work.  In order to achieve any substantial productive output, the creative process needs a good  2-4 hour chunk of uninterrupted time with a few reward breaks sprinkled in.
The two biggest distractions according to Jason are "M & M's" – Meetings and Managers. I had a chuckle when Jason mentioned that "a manager's job is to interrupt the people doing the work". Meetings are an even bigger interrupt because a 1-hour meeting with 10 people is not just 1 hour wasted, it's actually 10 hours collectively of productive time wasted.
I did some research and found the following tips that highly successful people use to remain focused on their goals. No surprise that removing distractions is at the top of the list!
Ways To Stay Focused On Your Goals
Remove Distractions.  This is number one. Make sure you find a place where you won't be interrupted. Away from the phone, email, internet, managers, and meetings.
Display A Visual Reminder Of Your Goals.  Paste a picture in front of your work area of the end result of your goal – make a vision board. It will give you the energy to stay focused.
Write Down your Goals Daily. Write out your goal at the start of each day. This forces you to focus on your goal throughout the day.
Block Your Time. Allocate a 3 to 4-hour block to get your most important task done as early in the day as possible. This time must only be used for "the one thing" that will help you achieve your goal the most.
Create A Ritual.  Get you mojo working when you start your block of uninterrupted time. For example, get the energy and enthusiasm flowing by watching a motivation video, or use some affirmations and mantras.
Focus On One Thing.  The fewer goals you have the better. For your block of time, you should focus only on one goal and not try to multitask multiple goals. As mentioned before multitasking is a focus killer.
Schedule Relaxation Time.  Make sure you schedule some relaxation time to recharge your batteries. The worst thing that can happen is to burn out by focusing too much on your goals to the detriment of your health. Meditation, walking in nature, yoga, or listening to music are great relaxers.
Plan Your Day.  Plan out your entire day out as much as you can.  Plan minor tasks around your "one thing" and your relaxation time.
Learn From Setbacks.  Remember they are not failures. Maybe you just need to change direction or learn new skills.
Master Skills.  Success is about mastery of the basics.  Focus on honing the basic skills, especially the ones you are good at. For the other skills (those your not so good at and that frustrate you) outsource them if you can.
Reward Yourself.  Celebrate your successes. Schedule at least a 10-minute break for each hour of your work. Go for a walk. Get a cup of tea. Do some push-ups.
Review Your Progress.  Review and track your progress at least once a week. Doing so will give you the confidence and energy to continue and also prevents you from going off course.
Be Accountable.   Create your own mastermind group to help you stay focused on your goals.  There is also the extra benefit of being accountable to others for your progress.
Be Bold And Act Bold. Act as if you have already achieved your goal. Remember actions begin with our thoughts. So fill your mind with positive confident thoughts of success.
What are some of your tips on how to stay focused on your goals?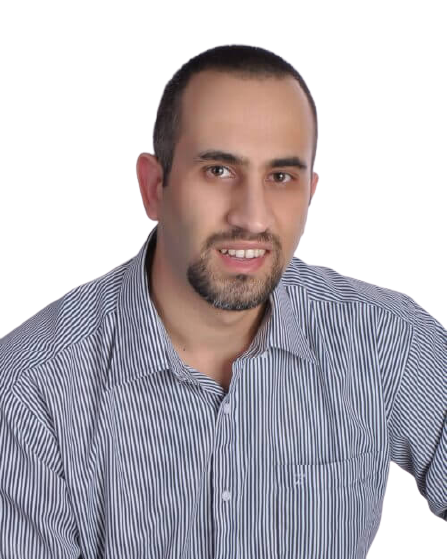 I am the the Founder of SuccessGrid and I am so grateful you're here to be part of this awesome community. I love connecting with people who have a passion for Entrepreneurship, Self Development & Achieving Success. I started this website with the intention of educating and inspiring people to always strive to Raise the Standards to Achieve Greatness.