(Last Updated On: October 9, 2020)
Mihaly Csikszentmihalyi has been searching since childhood (in the wake of the second world war) for what contributes to a life worth living.
How can people find purpose and happiness even in the midst of losing their houses and possessions?
He has been researching the subject for over 40 years and was the first person to coin the concept of "flow state" which is similar to the concept of being "in the zone".
Mihaly's research has shown that as personal income rises people's level of personal happiness surprisingly stays the same.
A lack of material resources obviously does decrease happiness but in western society increases in our level of prosperity have not correspondingly raised happiness levels.
Forty years ago Mihaly began to study artists and creative people to discover how people find happiness.
A large percentage of creative people achieve purpose, fulfillment, and happiness even with minimal financial rewards. Mihaly discovered the answer in some of the early interviews he conducted.
"When we are involved in creativity, we feel that we are living more fully than during the rest of life." ~ Mihaly Cikszentmihalyi
Creative people report being in an ecstatic state. A mental state where you feel you are not just doing your everyday routine, you are "being".
It's like an alternative reality. An interesting observation is that the remains of civilizations – the pantheons the arenas, etc. are places of escape from the confines of everyday life. But artists and creative people can enter these ecstatic states by just doing what they love – their passions.
When you are in this state (in the zone) you can't feel your body as your attention and concentration is only on the task at hand.
Existence is temporarily suspended. You don't even notice that you need sleep or that you are hungry. This state seems to be achieved with mastery of discipline with years of practice.
How Does It Feel To Be In Flow?
Regardless of the culture or the occupation, there are seven conditions for flow (based on over 8000 interviews).
completely involved in what we are doing – focused, concentrated
a sense of ecstasy – of being outside everyday reality
great inner clarity – knowing what needs to be done, and how well we are doing
knowing that the activity is doable – that our skills are adequate to the task
a sense of serenity – no worries about oneself, and a feeling of growing beyond the boundaries of the ego – forget yourself and feel part of something larger
timelessness – thoroughly focused on the present, hours seem to pass like minutes
intrinsic motivation – whatever produces flow becomes its own reward.
When in flow, people typically are performing a challenging role that requires a lot of skill.  I quite like the following diagram as it shows that we can start out with zero skill and zero challenge and achieve flow.
But we must increase both challenges and skills over time to maintain this flow state. It's a balance between boredom (too easy) and anxiety (too hard).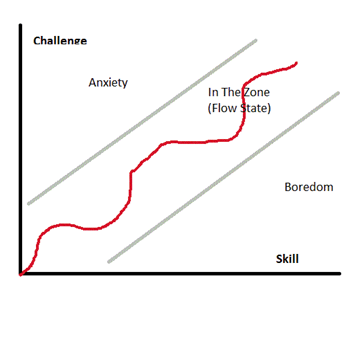 As we master more and more skills over time we can achieve higher states of flow and be in the zone. It is our belief that each of us needs to find our own unique purpose in this world and achieve mastery in the gifts we were bestowed.  What skills are you mastering this year?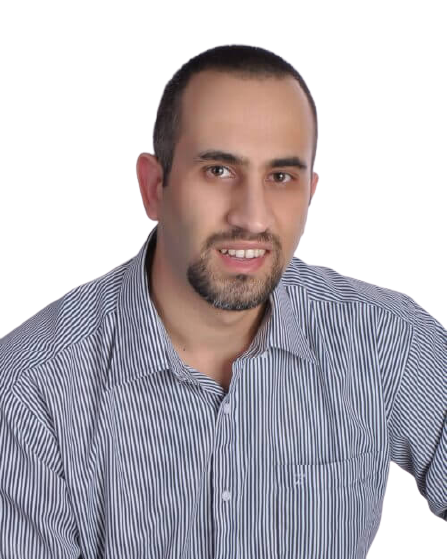 I am the the Founder of SuccessGrid and I am so grateful you're here to be part of this awesome community. I love connecting with people who have a passion for Entrepreneurship, Self Development & Achieving Success. I started this website with the intention of educating and inspiring people to always strive to Raise the Standards to Achieve Greatness.