(Last Updated On: July 12, 2020)
The 4-hour Work Week Book Review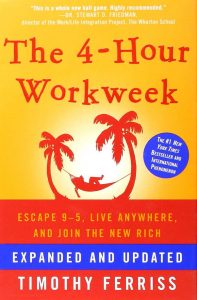 I must admit when I read the title of this book ("The 4-Hour Work Week") I was skeptical. Is this another how-to-get-rich book that only ends up making the author richer? Fortunately, I was completely wrong with my initial assessment.
In fast "The 4-hour work week" defines some of the key reasons why I started www.successgrid.com , It's a textbook on how to be excited by life, forever. To quote Tim:
"Excitement is the more practical synonym for happiness, and it is precisely what you should strive to chase. It is the cure-all."
"Recapturing the excitement of childhood isn't impossible. In fact, it's required. There are no more chains – or excuses – to hold you back"
Timothy Ferris spent over five years studying a fast-growing subculture he calls the New Rich (NR). The NR are not waiting for retirement to enjoy life – they are creating the lifestyle of their dreams in the here and now. There is a plan for everyone in this book to reclaim their dreams, whether you are a cubicle drone or an overworked entrepreneur.
The book outlines a step-by-step process you can follow to become a member of the NR, called the DEAL. The DEAL is an acronym for the following 4 steps (a section of the book is devoted to each step):
Definition – getting the fundamentals right.
Elimination – how to get more time and kill time management once and for all.
Automation – how to engineer a passive income that does not require your presence.
Liberation – live wherever you want, and be what ever you want (anywhere and anytime).
At the end of each section there is a comfort challenge. The challenges reminded me of the movie "Fight Club" . Tim gives some tough exercises to build confidence and learn to get what we want in life. Tim also includes a lot of insider links to the resources and web sites of the New Rich. In addition there is a secret membership password to extra resources on his web site. For these resources alone the book is worth the cost.
Everyone who has read this book has recommended it highly (The 4-Hour Work Week) and I could not agree more. It Is a must read.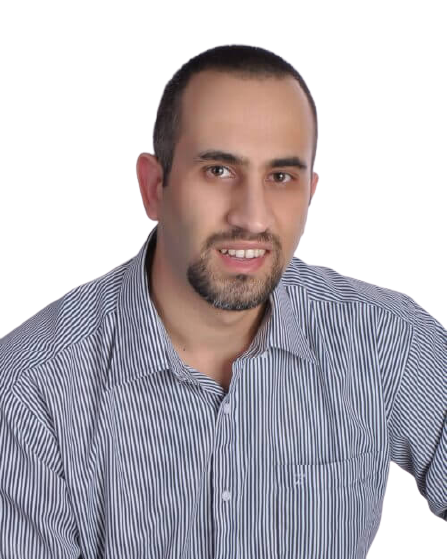 I am the the Founder of SuccessGrid and I am so grateful you're here to be part of this awesome community. I love connecting with people who have a passion for Entrepreneurship, Self Development & Achieving Success. I started this website with the intention of educating and inspiring people to always strive to Raise the Standards to Achieve Greatness.