(Last Updated On: October 9, 2020)
Everybody loves a success story. Everybody loves to hear about the guy who became an "overnight success," and why not? Those stories are inspiring. We look on in admiration at the person who achieved success and wish we could do the same. Unfortunately, most people do not have what it takes to become wildly successful, because most people don't understand what it takes to become an "overnight success."
Do you know the name, Seth Godin? You may not. He's the founder of a website called "Squidoo." He's also the author of a number of extremely popular books on business and marketing, and by Mr. Godin's reckoning, it takes about 3-5 years (and a lot of failures) to become an "overnight success." We don't like to hear about failures though, so we may not realize that many of the people we admire…many of our heroes, were actually spectacular failures before they became successful.
In fact, some would argue that failure is literally the only path to success. More specifically, it is a person's ability to "fail fast," recover, dust yourself off and try again that ultimately leads to success, and that's where successful people differ from less successful ones. Too often, when we fail, we simply give up. That's exactly the wrong move to make. Get up and try again! You learned something from that failure, so you won't make that mistake again, which means you've just improved your chances of succeeding next time!
Here then, are a list of people who are (or were) wildly successful, and who got that way by failing, sometimes in dazzling fashion:
Steve Jobs
Has there ever been a more visionary leader and creative mind than legendary Steve Jobs? He is fondly remembered as one of the most innovative men of the information age, and with good reason. The iPad, iPod, and iPhone (along with a whole raft of other spectacular technologies) have literally changed the way we interact with both computers and with each other, on a global scale.
It's important to remember though, that those brilliant advances did not happen in isolation. Behind them were an array of dazzling failures, including the LISA computer, the Apple III, and the NeXt. Then there's the fact that Jobs was forced out of his own company (which one has to count as a failure). As you can see – success is often found on very bumpy roads, but Jobs never gave up!
Elon Musk
If Steve Jobs is the greatest creative mind and visionary thinker of the age, then Elon Musk is a close second. The man single handedly put the notion of the all electric vehicle on the map, built a nationwide chain of fast charging stations, founded the SpaceX program, and has a viable plan to colonize Mars.
Musk often refers to 2008 as the worst year of his life though. During that year, SpaceX almost went bankrupt when their third rocket exploded, and Tesla almost went under due to serious transmission problems with their cars. He kept plugging away though, fixed the problems that caused both, and turned things around.
Katy Perry
Moving away from Silicon Valley entrepreneurs, let's take a quick look into the life of one of pop music's brightest stars, Katy Perry. Did you know, for instance, that she got her start by singing Gospel Music? In fact, her first album was an album of Gospel songs, which sold all of 2,000 copies.
After that, she was signed with, and dropped from three labels. The plug literally got pulled on her three different times before she could produce an album. After three failures like that, most people would just give up, but Perry kept at it, and in 2006, she was signed with Capitol Music Group, which is where she recorded and released her first hit single, "I kissed a Girl," and the rest, as they say, is history.
Abraham Lincoln
Regarded as one of America's greatest Presidents, Honest Abe Lincoln saw a whole raft of failures before he became President of the United States. He made numerous runs for various public office, and was soundly defeated several times before finally being elected. He was also a military man, but his history in the military was less than glorious. Fighting in the Black Hawk war, Lincoln started out as a Captain. By the war's end, he had been demoted to Private, and was mustered out of the service. Now that is an epic fail!
George Washington
While we're on the subject of politicians, a quick look at General Washington's battle record against the Red Coats reveals that he actually lost more battles than he won, and in fact, spent most of his time running away from the British Army! He won the battles that mattered most though, and in the end, found success that built a nation.
Stephen King
There are few people who don't know the name, Stephen King, who has literally sold hundreds of millions of copies of his books, worldwide. What fewer people know, however, is the fact that his very first novel, "Carrie," was rejected by more than 30 publishing houses. In fact, King got so discouraged about not being able to write a novel that the Publishing Houses wanted that he threw the original "Carrie" manuscript in the trash!
J K Rowling
Nowadays, everyone knows the author who brought Harry Potter to the world. Did you know though, that her work was initially rejected, and that she wrote it while a she was a struggling single mom on public assistance? It's true!
The Beatles
Yep – even the world famous Beatles struggled early on with success. In fact, the first record label they approach turned them down, saying that their sound was wrong, and that guitar music was "on the way out" anyway – what do you bet that guy got fired from his job!
Henry Ford
Widely regarded as the Father of the modern factory, Ford Motor Company was actually Henry Ford's third try at building a car company. His first two attempts crashed and burned, and before that, he went broke three additional times, failing at business.
The Wright Brothers
Orville and Wilbur ran a semi-successful bicycle shop, but what they were really interested in was flight. They saw seven years in a row of failures, resulting in hundreds of failed prototypes, but they kept trying, and in the end, invented a machine that could take to the skies and actually stay there.
Thomas Edison
In what was perhaps the best example of persistence in history, when Edison was trying to invent the electric light bulb, he failed more than 1000 times in a row. When asked about it, he said simply, "why would I quit? I now know 1000 ways that a light bulb definitely doesn't work, success is within my grasp!" (one of his college professors once told him that he was "too stupid to learn anything," too!)
Steven Spielberg
One of the biggest names in film, he was actually rejected by the University of Southern California's School of Theater three times, and actually only got his degree in 2002, after 35 years of movie making success.
And finally…
Michael Jordan
Most people would regard Michael Jordan as one of the greatest names in basketball, but did you know that he got cut from his high school team? Regarding success, Jordan has this to say: "I have missed more than 9000 shots in my career, and lost almost 300 games. On 26 occasions, I have been entrusted to take the game winning shot, and missed. I have failed over and over again in my life, and that is why I succeed."
The point here, is that if you've tried at something and failed on your first attempt, don't give up! Regard each failure as a learning experience. Keep trying. It is determination and perseverance in the face of failure that ultimately creates success.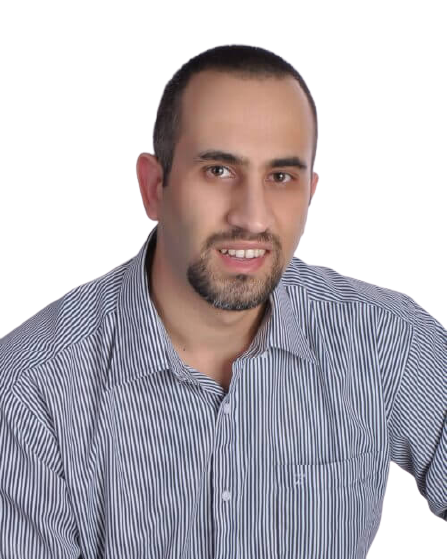 I am the the Founder of SuccessGrid and I am so grateful you're here to be part of this awesome community. I love connecting with people who have a passion for Entrepreneurship, Self Development & Achieving Success. I started this website with the intention of educating and inspiring people to always strive to Raise the Standards to Achieve Greatness.